We Put the Custom in Customer Support
Stop settling for traditional outsourcing and upgrade to ModSquad's modern CX platform.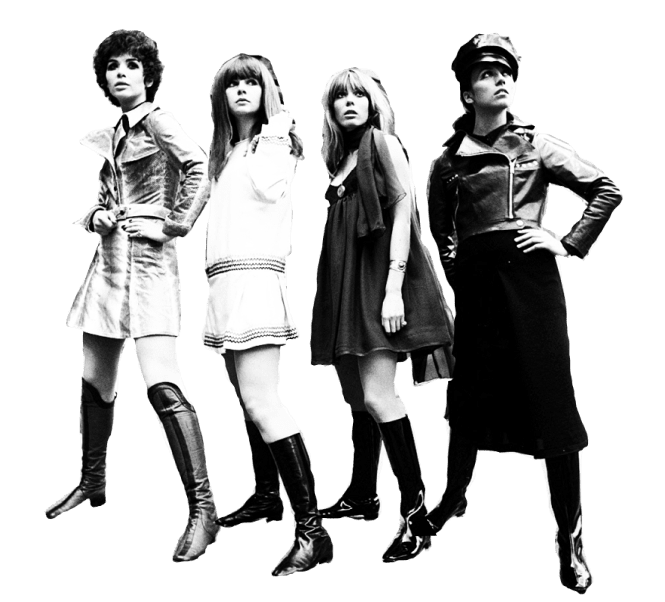 Get the CX Results You Want,
the Value and Control You Need
Save money, improve quality, and increase agility.
Reduce Your Cost per Ticket
Faster resolution times, higher utilization. Our customized CS platform always ensures you're operating at peak efficiency and saving money.
Increase CSAT
Make your customers happy with the highest quality engagement in the industry. Watch loyalty and referrals improve your bottom line.
Enjoy Unparalleled Flexibility
Our platform puts you in the driver's seat. Scale up and down to match demand. Expand internationally. Target and exceed specific KPIs.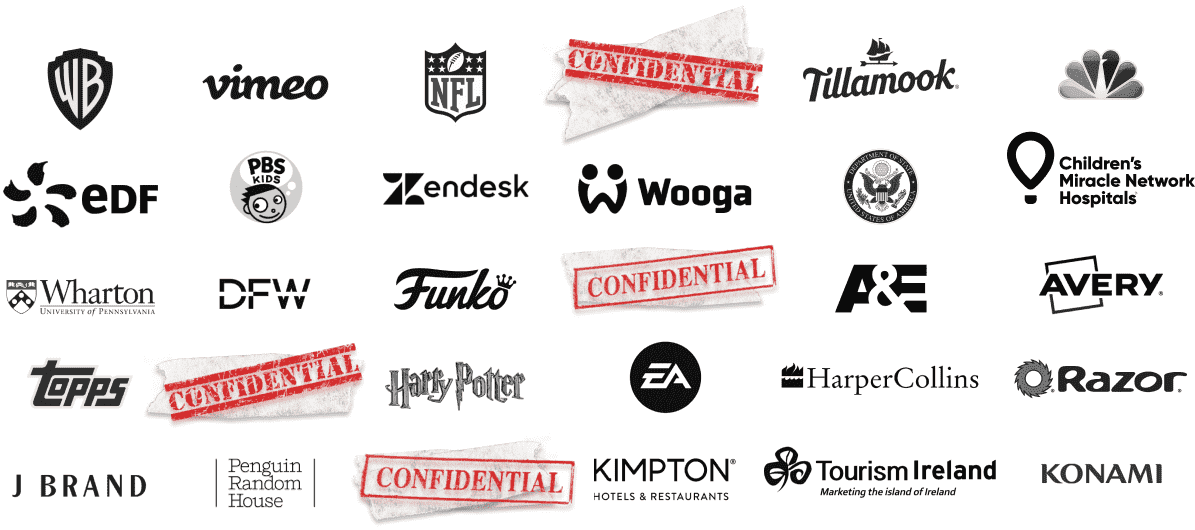 We've modernized CX for the world's best brands.
Yeah, we do it all
From startups to enterprise CS, ModSquad has you covered
Our comprehensive services get results and add value for any project size.
Speak Your Customers' Language
Expand internationally or hyper-target localized dialects and regions with a team of Mods with the exact language skills you need exactly where you need them. We're in over 50 countries and speak over 90 languages.
Meet Your Customer on Any Channel or Platform
We provide omnichannel support anywhere your customers are looking for help. Phone, email, text, live chat, and social. We work in apps, games, and the Metaverse or virtual worlds.
Handle Short-Term Spikes
Ramp up for the holiday rush, a product launch, or just burn down a recalcitrant backlog.
Engage Your Community, Protect Your Brand
Customer care doesn't stop with the support queue. Create a vibrant community and ensure trust and safety with our content moderation, community management, and social media services. We're your one-stop CX shop.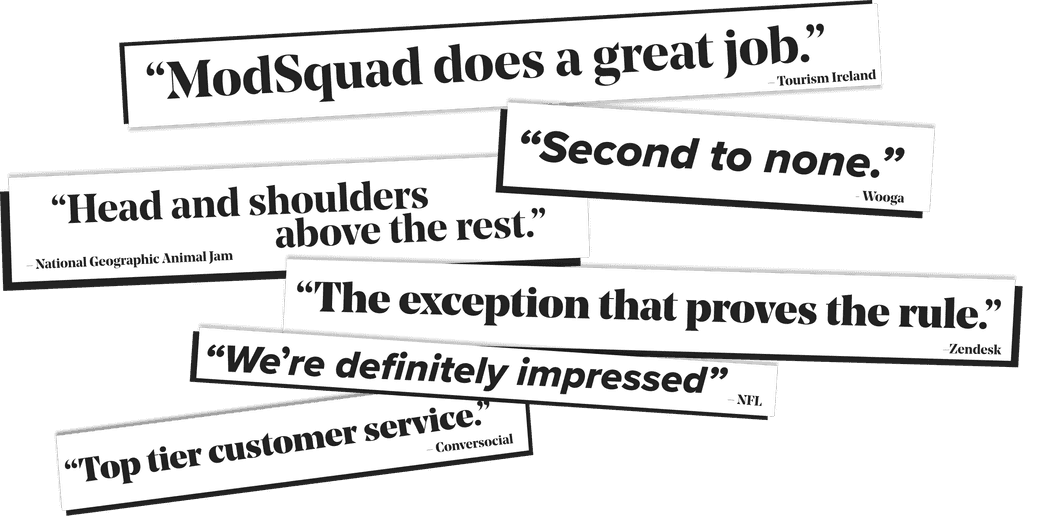 Our customers kind of dig us.
How we do it
Customer Support as a Customized Platform
To get the most from customer support, you need a solution customized to your specific goals and needs. Prepackaged, inflexible services from call centers won't cut it.
The Right Team
Get quality interactions from the best team for your business. We put together the top 1% of experts and make sure they already know your industry and your brand.
The Right Tools
Deliver the most efficient and secure CS with the best workflows and software in the business. Supercharge your current system by plugging it into our platform.
The Right Time
Never be shorthanded or overstaffed. Our hourly model precisely targets your support load so you're always operating at peak efficiency (saving money) today, and tomorrow.
Get a CX Consultation
Give us 30 minutes and we'll show you how to get more out of your customer support.